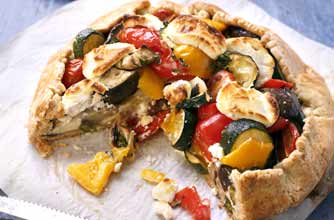 Planxty Davis
What's in your fridge?
Cauliflower, sweet potatoes, spinach, green olives, puff pastry
We recommend:
Goat's cheese and vegetable tart
.
You can use any type to make a yummy veggie tart like this one
.
Twists:
Chunks of chicken can be added to the vegetables as could a spread of pesto on the pastry.