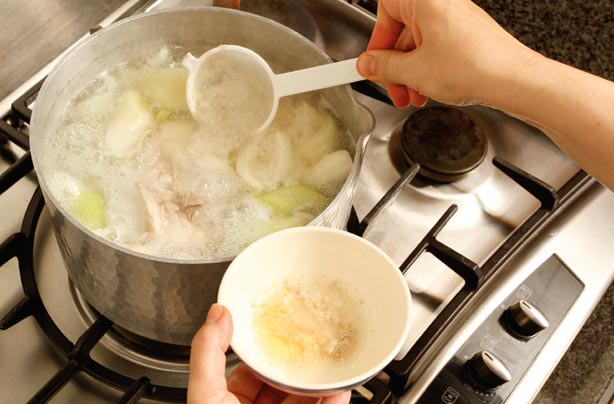 Leftover chicken recipes: Chicken stock
If you've only got the scraps and bones of the chicken left, you can still stretch it a little bit further. Homemade chicken stock is easy to make and it taste so much better than stock cubes. Make up a big batch and freeze in portions so you can grab the amount you need easily. Soup is delicious when made with a homemade stock.


Ingredients you need:

Boiling water
Carrots
Leeks
Herbs

Try our classic chicken stock recipe
Where to next?
More chicken recipes
Roast chicken recipes
Chicken thigh recipes