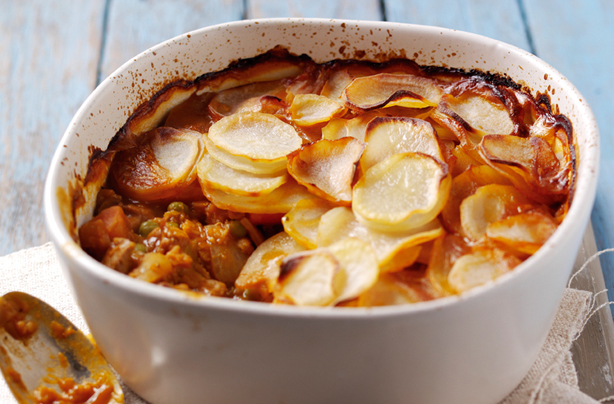 Leftover lamb recipes
Looking for leftover lamb recipes? We've got lots of delicious leftover lamb recipes for you to choose from including leftover lamb curry, stir-fry, stew and couscous. So if you're not sure what to make with your leftover lamb, you've come to the right place!
Having leftover lamb is likely to be a common occurrence in your household if you usually cook it for family meals. No matter how well you plan it, there is always a little leftover meat from a roast dinner, but don't despair - there are lots of lovely recipes for leftover lamb to help you use it up.
Once your meat has been used in one dish, it's hard to picture what else it can be used it. We've chosen our 20 favourite ways to cook leftover lamb so that you don't have to worry about that.
Such a versatile meat, you may not think to put lamb with your pasta or rice but it's a surprisingly good combination - you just need to know the ingredients that compliment the strong flavours of the meat.
Your leftover lamb can be kept in the freezer for a couple of days or in the freezer for up to 3 months. If freezing, cut the lamb into thin strips so its easier to store and cook.
Click through our gallery of leftover lamb recipes
to see tasty ways to use up your lamb...
Lamb hotpot
Nestling beneath a cripsy potato topping, your leftover lamb will find plenty of flavour in a hot pot filling. A meaty lamb stock and lots of chunky veg is all you need as a base for a classic hot pot - warm your lamb right through, top with thin potato slices and bake.
Ingredients you need:
Lamb stock
Potatoes
Vegetables
Recipes to try: