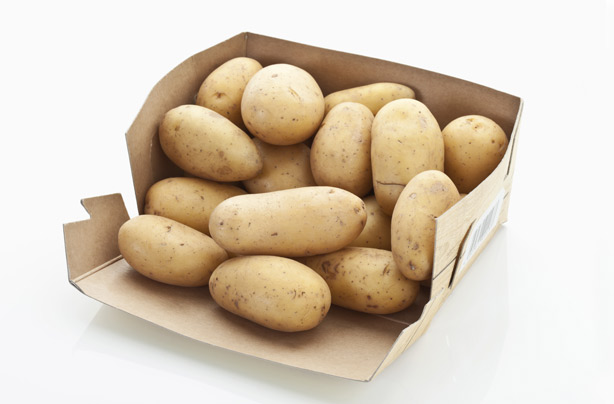 How to freeze potatoes
Potatoes? In the freezer? Yes, you really can freeze potatoes - especially when they're starting to sprout and you're thinking of throwing them in the bin.

Peel the potato skin and then blanch in boiling water for about 5 mins. Once they're piping hot, pop into a bowl of freezing cold water and leave to cool for 10 mins or so then pack your potatoes in portions using airtight bags or Tupperware pots.

A useful freezing tip is to freeze cooked potatoes on a baking tray, so they're not touching each other, and when they are solid, pop them into a plastic bag or container. This stops them sticking together so you don't have to defrost them all at once.

For roasties, use the potatoes straight from the freezer, add oil and roast. Mashed potato can be frozen in meal-sized portions and then defrosted overnight in the fridge - use for toppings on shepherds pie or as a simple side.