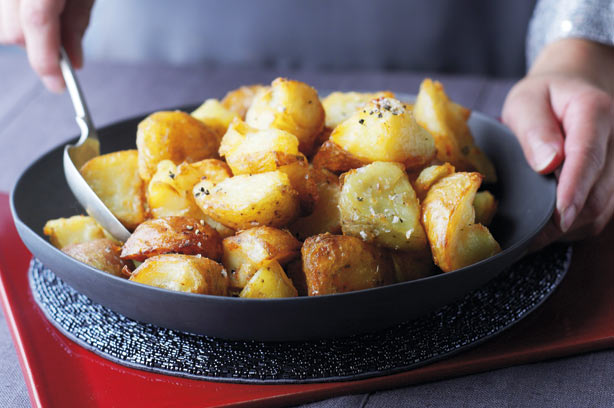 How to use up leftover roast potatoes
Everyone loves a
roast potato
- they seem to be top on the roast dinner list which can often mean we get carried away with the chopping and peeling and end up with one too many on our plates.
How to use up roast potatoes
- Using a masher or strong fork, mash your roasties into a thick
potato mash
and make a delicious topping finished with cheese.
- Add in some egg and any leftover veggies and make a potato pattie. Fry with a little oil on both sides and have for lunch the next day.
- Store in the fridge for up to 2 days and then when you're ready to use them again re-heat in the microwave until piping hot - simple!