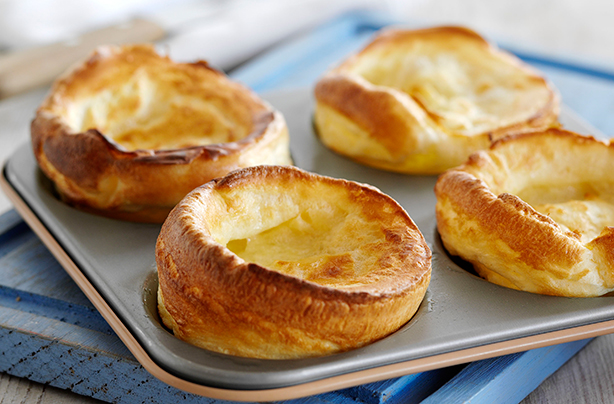 How to use up Yorkshire puddings
Yorkshire puddings
are an absolute must for a British Sunday roast but what to do when you make too many?
How to use up leftover Yorkshire puddings
- Yorkshire puddings can be filled with a variety of different things to turn them into a fun meal the next day. Chilli, cheese and bacon or even mashed potato would give them a new lease of live.
- Yorkshire puddings can replace the bread in a leftover roast sandwich. Wrap the meat and veggies in them and dunk in any leftover gravy.
- Yorkshire puddings are made with a batter similar to pancakes so they also work well with a sweet twist. You can fill them with cream and fruits to make a unusual dessert the next day.
- If you are making your Yorkshire puddings from scratch you can reserve the mixture and make
pancakes
! The batters are very similar - a little sugar will turn it into a sweet mix.