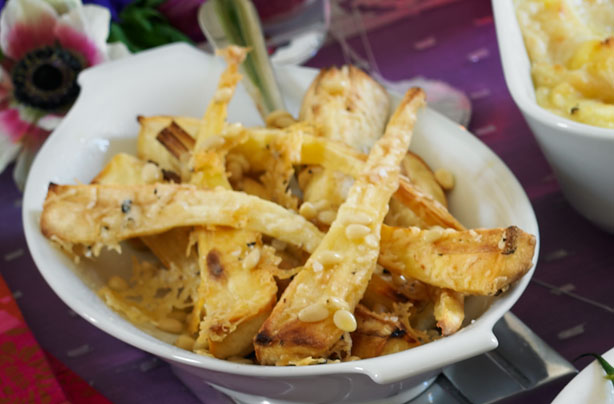 How to use up leftover parsnips
You can't beat a
parsnip
or two at your Sunday banquet. Lightly tossed in honey and oil, these delicious roasted treats are not to be chucked once you've finished eating.
How to use up leftover roast parsnips
- Warm your parsnips in the microwave, add in a knob of butter and mash like crazy. You've made yourself a delicious side dish ready for tomorrow's dinner.
- In a food processor or with a strong arm, blend your leftover parsnips. Add a little stock, any other leftover veggies and you've got some delicious
parsnip soup
!
- Add your parsnips to a
casserole
or
stew
and boil. Remember that already cooked parsnips won't take as long to cook so add them last.