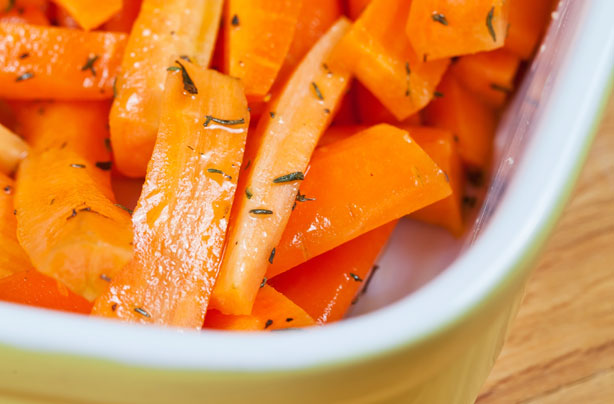 How to use up leftover carrots
Carrots
- the one veggie the kids don't complain about! Maybe it's because they help them to see in the dark or maybe it's because they're bright orange - either way, we should embrace the carrot and use up every last piece!
How to use up roast carrots
- Using a fork, mash your carrots - with your leftover parsnips or potatoes if you have them - and a knob of butter for a delicious side dish. Top with cheese and grill.
- Cut into chunks and boil in a broth to make a
vegetable soup
, stew or casserole. Remember to add already carrots last though. You can also blend down your carrots with a little stock to make a
carrot soup
.
- Add your cooked carrots to a
carrot cake
mix and bake! Blitz in the food processor for a smooth finish or chop/grate finely - the choice is up to you!
- If you're trying to be healthy, what better way to get 1 of your 5 a day into your diet than blending in a
smoothie
? Mix with apple and wheat grass for a delicious combo.