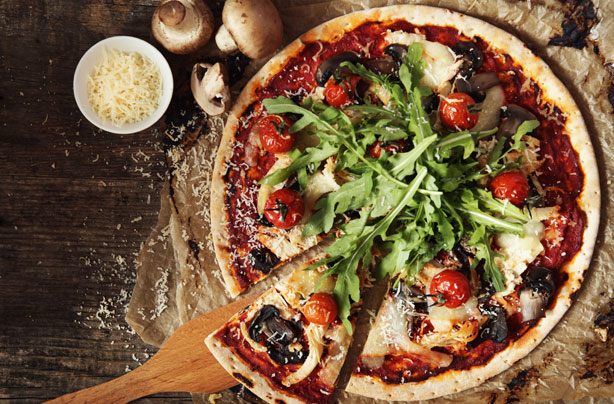 How to freeze pizza
You wouldn't think to bulk cook
pizza
but it's actually a great idea. Instead of buying already made pizzas and freezing them, make your own healthier versions and freeze those instead.
How to freeze:
You can buy ready-made bases from most supermarkets. Just add your chosen toppings and assemble your pizza. Bake in the oven like normal and, once cooled, wrap in clingfilm and freeze stacked neatly on your freezer shelves. We'd recommend cutting your pizza into slices before freezing - this will mean your pizza will be quicker to re-heat and will take up less room in the freezer.
How to defrost:
Leave in the fridge overnight or during the day to defrost. Re-heat in the oven - cooked pizza won't take as long to cook. You can sprinkle with some more cheese, if you would like.
Choose one of our pizza recipes to make in bulk and freeze