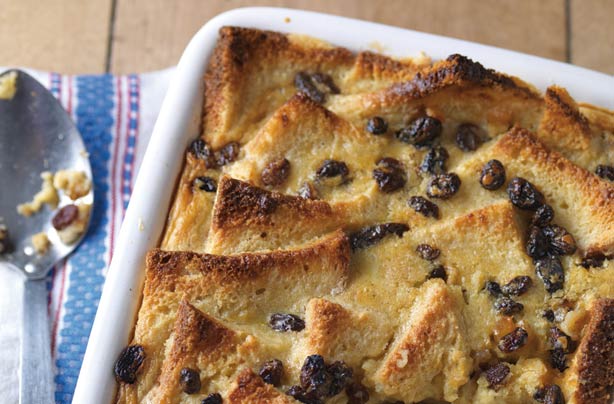 How to freeze bread and butter pudding
If you've got stale bread sitting in the bread bin, rustle up a delicious
bread and butter pudding
but don't worry, you don't have to eat it the same day you make it - you can freeze it and save it for another day instead.
How to freeze:
Make your bread and butter pudding according to the recipe and freeze. It can be frozen baked or unbaked - this is entirely up to you. If you want to freeze the whole thing, make sure the dish you cook it in is oven and freezer safe. Buy large ziplock or vacuum pack bags when freezing in bulk - this will save you having to portion your bulk foods.
How to defrost:
If it's frozen from baked, it won't take as long to cook after it's been defrosted. Place your bread and butter pudding into the fridge to defrost - this could take somewhere between 8-12 hrs if you've frozen your pudding in a large dish. Warm up (if already baked) or cook (if unbaked) in the oven until piping hot.
Choose one of our bread and butter pudding recipes to make in bulk and freeze