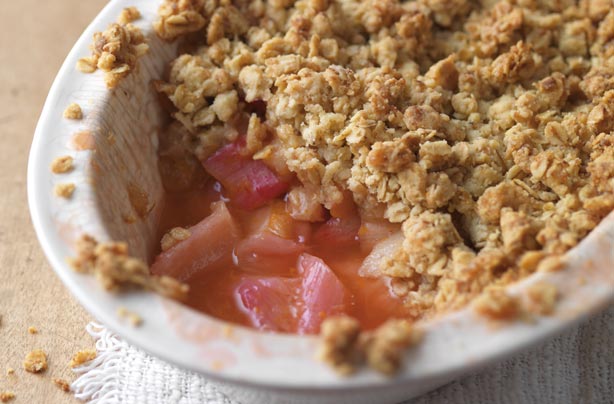 How to freeze crumble
This classic dessert recipe is great choice for making in bulk and storing in the freezer. If you're making
crumble
one Sunday for a delicious treat after your roast - double up your portions and make two lots instead. Bake one and freeze the other ready for next weekend! It's always handy to have a speedy dessert on stand-by.
How to freeze:
If already cooked, you can freeze your crumble whole or in portions. Allow to cool and cover with tin foil or store in Tupperware boxes or zip-lock bags. If uncooked, separate into sections and freeze the crumble and the fruit base separately so you can use them for other dishes too.
How to defrost:
Leave the whole pie or portions to defrost in the fridge or in a cool environment covered in a tea towel or kitchen roll. Warm thoroughly in the microwave or the oven. The individual sections can be assembled from frozen and placed in the oven right away.
Choose one of our crumble recipes to make in bulk and freeze
Where to next?
- How to freeze food: goodtoknow's money-saving freezer guide
- Things you didn't know you could freeze
- How to use leftovers