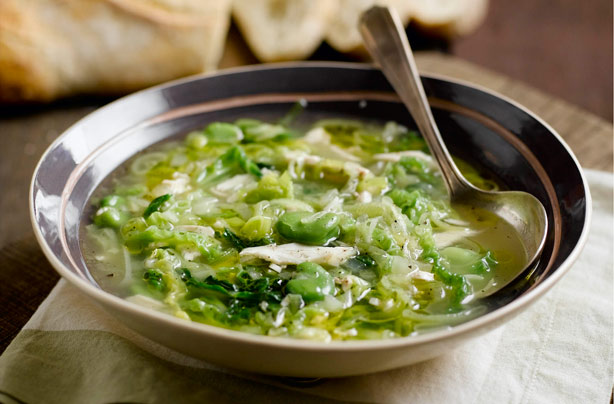 How to freeze soup
Making
soup
in a large batch and freezing it in individual portions is a great way of saving money. You can have soup for lunch, dinner... whenever you want. Cook up lots of different flavours of soup and store them all together so you have an nice selection to choose from.
How to freeze:
It's quite important to store your soup in separate portions as once you've defrosted it, it cannot be frozen again. Store your portioned soup in individual airtight freezer bags or in small Tupperware boxes. Make sure you label each portion with the type of soup and the date it was made.
How to defrost:
Leave your soup in the fridge overnight and stir every now and then to make sure it's defrosting thoroughly, then re-heat in the microwave or on the hob. Cream-based soups tend to separate once frozen so it's best not to use to microwave to heat them up. If you are short on time non cream-based soups can be defrosted in the microwave.
Choose one of our soup recipes to make in bulk and freeze