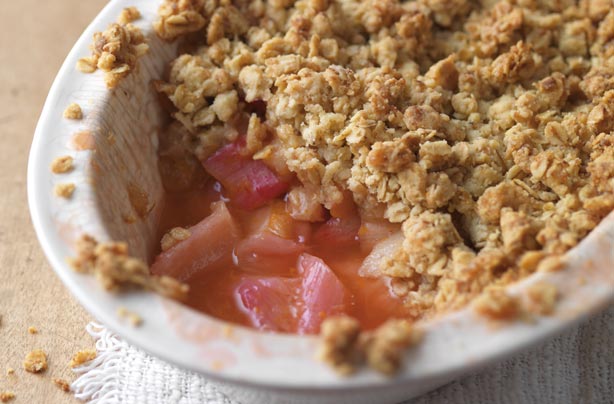 12. Rhubarb crumble
Good for:
Treating your family at the weekend.
Flavours:
Tangy rhubarb filling with a buttery, oat topping.
Time it takes to make:
1hr
Why we love it:
How good does this classic rhubarb crumble look? We're sure the whole family will love it too! It doesn't take much to make this dessert either, especially not with our step-by-step recipe - 45 mins in the oven and voila!
Top tip:
If you want to save time you can buy already made crumble mix instead of making your own.
Get the recipe:
Rhubarb crumble