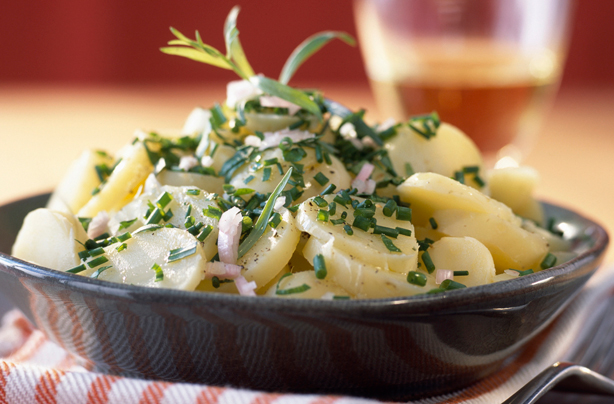 11. Potato salad
Good for:
Serving at a BBQ.
Flavours:
Creamy, soft potatoes with fresh tarragon and tangy chives.
Time it takes to make:
25 mins
Why we love it:
If you're looking for a simple and easy side dish that the whole family will tuck into without any complaints, this recipe is the one. This potato salad is great for serving at a BBQ alongside chicken or steak.
Top tip:
Leave the skins on the potatoes to add more flavour to the dish - plus you'll be getting more fibre too.
Get the recipe:
Potato salad