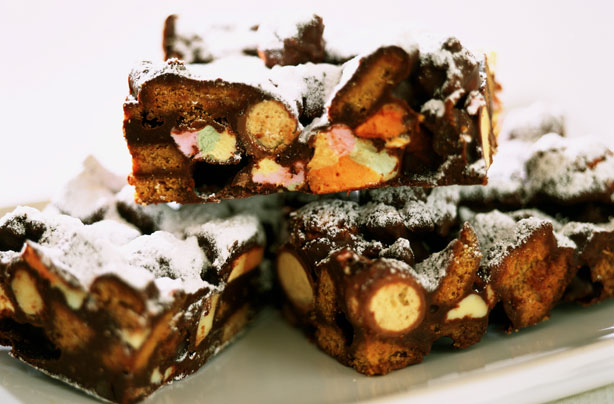 9. Rocky road
Good for:
Keeping the kids occupied at the weekend.
Flavours:
A rich chocolate flavour with gooey marshmallow, crunchy biscuit and Malteser chunks.
Time it takes to make:
2hr 45 mins
Why we love it:
Homemade rocky road is much better than shop-bought as you can add all sorts of sweet treats to the mix. Leftovers would be perfect served with ice cream for dessert the next day - that's if there are any leftovers of course!
Top tip:
Try adding chopped nuts and dried fruit for a fancy version.
Get the recipe:
Rocky road