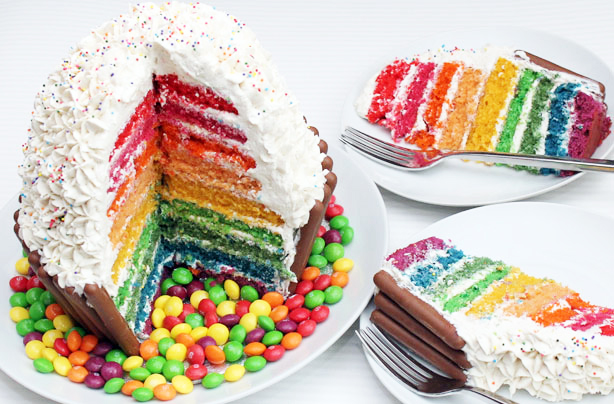 7. Giant rainbow cupcake
Good for:
Special occasions.
Flavours:
You can flavour the sponges and buttercream - this amazing recipe is all about the visuals!
Time it takes to make:
1hr 35 mins
Why we love it:
How impressive does this cake look? With 9 mouth-watering layers of bright sponge, this cake is sure to get the kids jumping for joy when you cut into it. It's a real crowd pleaser and it tastes delicious - win-win!
Top tip:
If you have any sponge left, don't throw it away - blitz it and make rainbow cake pops!
Get the recipe:
Giant rainbow cupcake