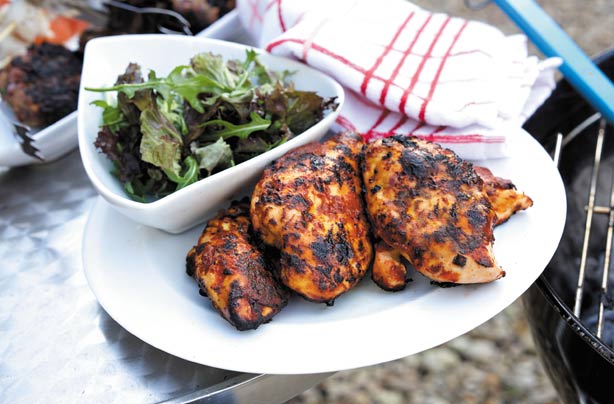 6. BBQ tandoori chicken
Good for:
Sharing with friends and family in the sunshine.
Flavours:
A flavoursome marinade made with a blend of cumin, coriander and chilli.
Time it takes to make:
35 mins
Why we love it:
We just love chicken, especially when it's covered in this deliciously spicy marinade. Plenty of flavour, without too much effort, serve these tasty chicken bites to your family and your taste buds will be dancing all night.
Top tip:
You could try this marinade on other meats such as turkey, beef or lamb instead.
Get the recipe:
BBQ tandoori chicken