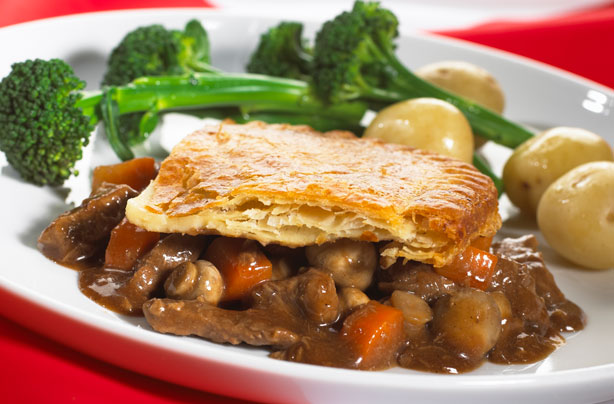 5. Hairy Bikers' steak and ale pie
Good for:
Cold evenings in.
Flavours:
Chunks of tender beef in a rich, meaty sauce with juicy vegetables and a crisp crust.
Time it takes to make:
1hr 40 mins
Why we love it:
The family are just going to love this thick, deep-dished pie - plenty of meat, plenty of pastry - and plenty of veggies too (but don't worry - it's so tasty, they'll never notice!) All you need is a large plate and some even larger appetites.
Top tip:
You could buy ready-made puff pastry to speed up the cooking process.
Get the recipe:
Hairy Bikers' steak and ale pie