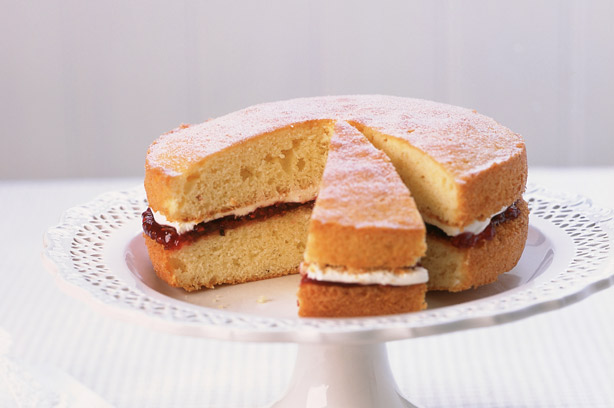 4. Victoria sponge
Good for:
When you fancy baking a classic.
Flavours:
A soft, vanilla-infused sponge with a tangy raspberry jam and fresh cream filling.
Time it takes to make:
35 mins
Why we love it:
Nothing beats a classic Victoria sponge recipe - once you find the perfect one, it will never let you down. Served with fresh strawberries, this cake is a great way to start celebrating the spring sunshine with your friends and family.
Top tip:
If you want to save this cake for a special occasion, freeze the unfilled sponge in a freezer bag for up to 3 months.
Get the recipe:
Victoria sponge