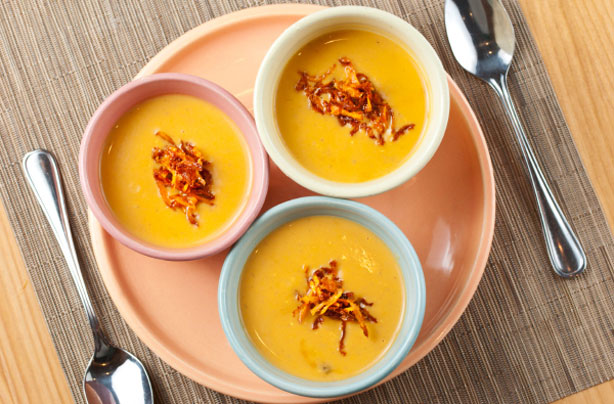 20. Sweet potato, red onion and chilli soup
Good for:
When you fancy something different for lunch.
Flavours:
A rich, thick soup with a smooth texture and a spicy red chilli kick.
Time it takes to make:
25 mins
Why we love it:
Soup doesn't have to be boring, this delicious recipe is the perfect example of how to jazz up your lunch time. You don't need to spend hours waiting for it to cook either, just a handful of ingredients and 15 mins on the hob and it's ready to be enjoyed.
Top tip:
If you don't want your soup to be too spicy, stir through some sour cream to diffuse the heat - it gives the soup a delicious creamy finish too.
Get the recipe:
Sweet potato, red onion and chilli soup