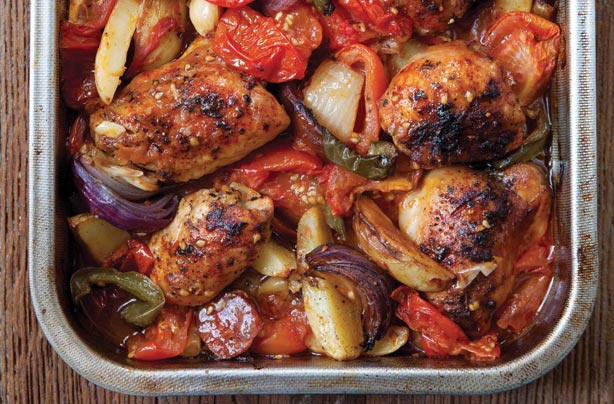 2. Hairy Bikers' Spanish-style chicken bake
Good for:
A Spanish-themed night with the family.
Flavours:
A spicy, tomato-based dish with powerful Spanish flavours of chorizo and paprika.
Time it takes to make:
1hr 15 mins
Why we love it:
You needs to be in Spain? This tasty dish will make you believe you're sitting in a Spanish restaurant - all you need is a little sunshine! This handy tray bake is also made in just one dish, so it's a little holiday from the washing up too!
Top tip:
You don't need to use oil in this recipe, the chorizo is packed with natural fats.
Get the recipe:
Hairy Bikers' Spanish-style chicken bake