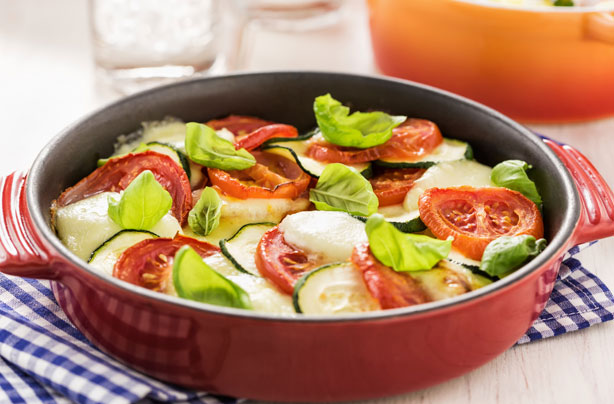 19. Courgette, tomato and mozzarella gratin
Good for:
A summery spin on your usual sides.
Flavours:
Creamy mozzarella with fresh courgette and rich tomato.
Time it takes to make:
45 mins
Why we love it:
The combination of this trio of ingredients is such a simple one but we guarantee it will become one of your go-to recipes when you fancy something fresh and healthy as a starter or side.
Top tip:
If you want to serve it as a main and are feeding more than 4 people, double the ingredients or add some cooked chicken.
Get the recipe:
Courgette, tomato and mozzarella gratin