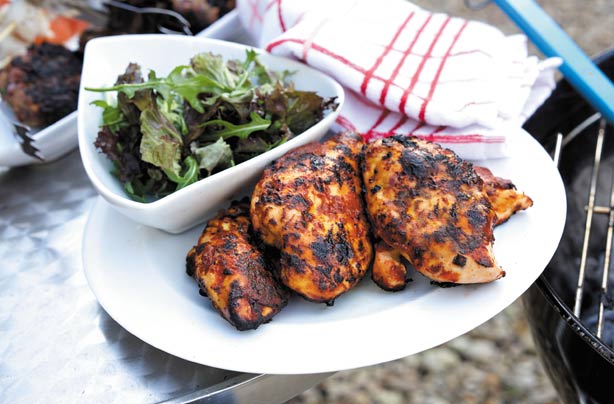 12. BBQ tandoori chicken
Good for:
Giving chicken a centre stage at your BBQ.
Flavours:
A fiery tomato and chilli-infused marinade.
Time it takes to make:
35 mins
Why we love it:
This delicious recipe is the perfect example of how a homemade marinade is much better than shop bought. It also shows that it's worth having a little patience and wait for the marinade to really soak into the meat - your chicken has never tasted so good.
Top tip:
You could use all different types of chicken cuts in this recipe including wings and thighs.
Get the recipe:
Barbecue tandoori chicken