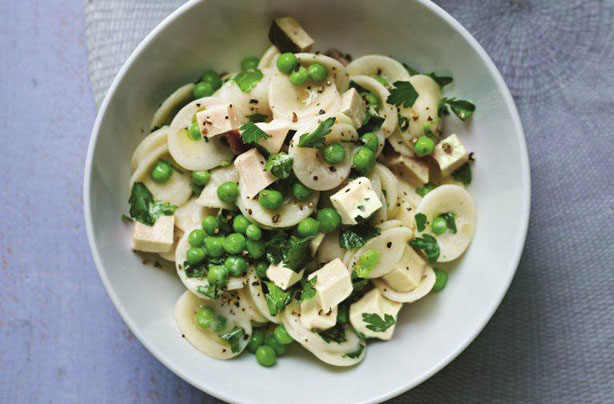 11. Ainsley Harriott's chicken pasta with peas
Good for:
When you're after something light and not too filling.
Flavours:
A simple creamy pasta sauce with a hint of horseradish and a fresh burst of peas.
Time it takes to make:
20 mins
Why we love it:
This recipe is perfect if you haven't got much in. Frozen peas, a handful of mushrooms and a really simple sauce made from only two ingredients really does transform your standard chicken pasta dish into something nice and tasty.
Top tip:
Use low-fat creme fraiche in this recipe if you're counting the calories.
Get the recipe:
Ainsley Harriott's chicken pasta with peas