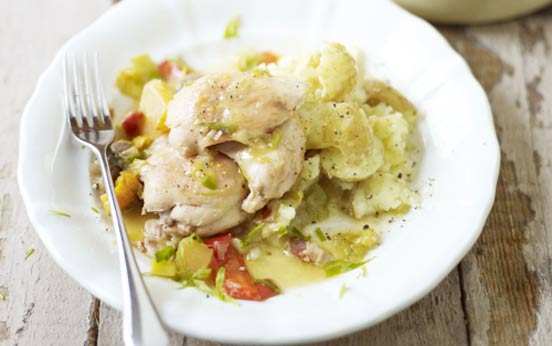 9. Easy chicken casserole
Good for:
Putting a smile on everyones face.
Flavours:
Tender chicken pieces with juicy vegetables and a light flavoursome stock.
Time it takes to make:
1hr 10 mins
Why we love it:
If you're looking for a roast dinner alternative for Sunday lunch time, then this recipe is the ticket. Not only is this casserole super quick, it also cooks the chicken with a vegetable-infused stocks to make it extra soft and tender - chicken casserole has never been so easy to make!
Top tip:
If you have any of this dish leftover, pop into a tupperware box and store in the fridge for up to 2 days.
Get the recipe:
Easy chicken casserole