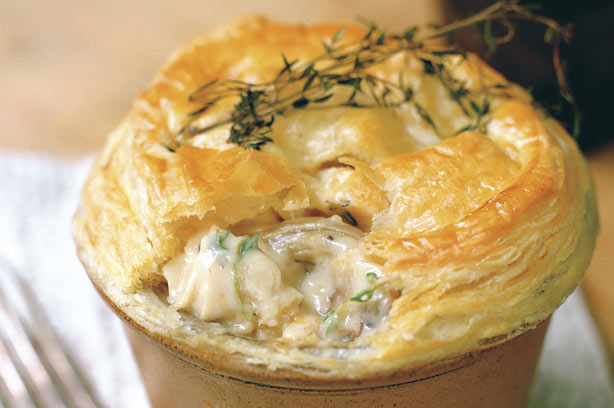 8. Chicken and mushroom pie
Good for:
When you're in the mood for something warm and comforting.
Flavours:
A thick, buttery pastry with a creamy mushroom filling.
Time it takes to make:
1hr 15 mins
Why we love it:
You can't beat a classic pie recipe and this is by far one of our favourites here at goodtoknow. It's such a simple, tasty recipe with impressive results every time.
Top tip:
If you're watching your figure this month, swap the double cream for something lighter like a low-fat option and just top the pie with pastry rather than encasing it.
Get the recipe:
Chicken and mushroom pie