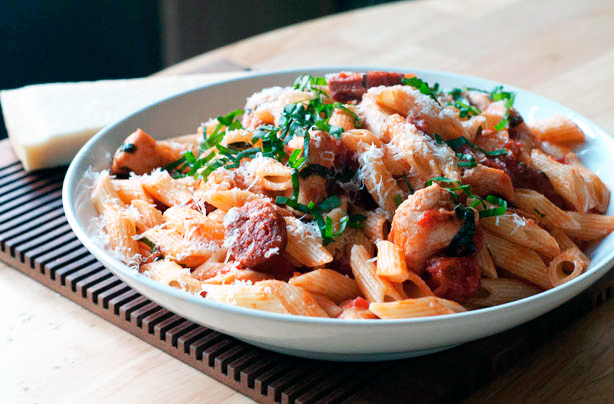 6. Chicken and chorizo pasta
Good for:
Keeping everyone happy on a weekday.
Flavours:
A lightly-spiced tomato sauce with a sharp Parmesan finish.
Time it takes to make:
20 mins
Why we love it:
Chicken, chorizo and pasta - these three ingredients work really well together, top with plenty of Parmesan for an even richer taste. Who needs to eat in a restaurant when home-cooking is this good.
Top tip:
If you don't have any chorizo in or can't find any in the shops, use smoky bacon instead.
Get the recipe:
Chicken and chorizo pasta