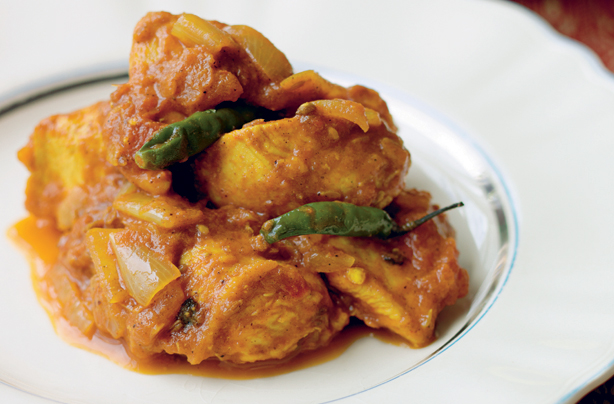 4. Hairy Bikers' chicken curry
Good for:
Friday night in with a glass of wine.
Flavours:
Spicy and rich in flavour with a sharp kick of chilli.
Time it takes to make:
55 mins
Why we love it:
Chicken curry is one of those dishes that will never get old. A Hairy Bikers' creation, this recipe includes a homemade tarka masala sauce - which definitely gives the shop-bought stuff a run for it's money!
Top tip:
If you want to reduce the heat of this dish, take out the seeds from the hot peppers.
Get the recipe:
Hairy Bikers' chicken curry