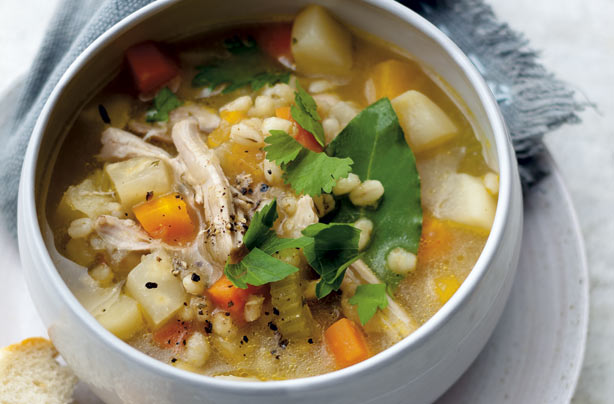 20. Hearty root and barley soup
Good for:
Using up leftovers.
Flavours:
Chunks of chicken in a flavoursome soup filled with juicy vegetables and garnished with some freshly chopped parsley.
Time it takes to make:
1hr 5 mins
Why we love it:
Soup is so easy to make at home and this recipe proves why it's better to make from scratch rather than settling for the shop-bought stuff. This handy recipe is a great way of using up leftovers from your Sunday roast too!
Top tip:
If you want to cut the cost on this dish, use boneless chicken thighs instead of breasts as they're much cheaper.
Get the recipe:
Hearty root and barley soup