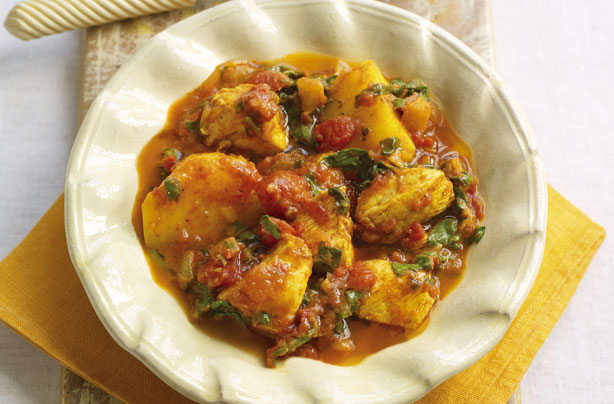 2. Slimming World's chicken and potato curry
Good for:
A healthy Saturday night takeaway alternative.
Flavours:
A classic tomato-based sauce with juicy spinach and soft potatoes.
Time it takes to make:
40 mins
Why we love it:
On a diet? Counting the calories? This delicious curry recipe cuts the calories but keeps the flavour. The tender chicken chunks and big chunks of potato will keep you fuller for longer which means less snacking too!
Top tip:
If you want to speed up this dish, use an ready-made jar of curry sauce, but remember the calorie count may be higher.
Get the recipe:
Slimming World's chicken and potato curry