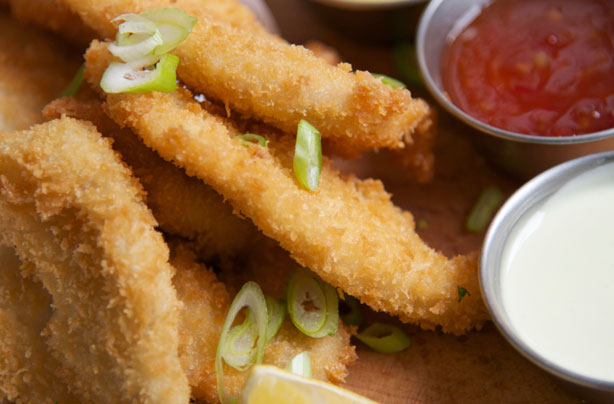 19. Chicken goujons with white breadcrumbs
Good for:
Keeping the kids quiet!
Flavours:
Succulent chicken strips finished in a light and crisp breadcrumb coating.
Time it takes to make:
30 mins
Why we love it:
It doesn't take much to make these tasty goujons - whiz up some bread into crumbs, coat your chicken and get cooking. We just love these goujons as they can be served with pretty much anything; potatoes, pasta, veggies - you name it!
Top tip:
You could cook these goujons in the oven if preferred, they won't be as crispy but will lower the fat content.
Get the recipe:
Chicken goujons with white breadcrumbs