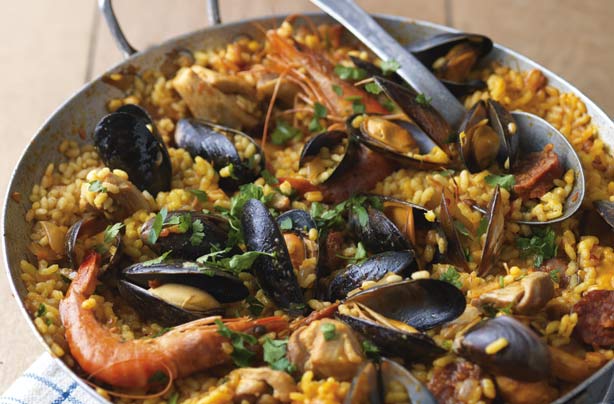 16. How to make paella
Good for:
Feeding the family at the weekend.
Flavours:
Spicy chorizo and fresh seafood add lots of flavour to this rice dish.
Time it takes to make:
1hr
Why we love it:
This classic recipe will make you feel like you're sitting by the beach in Spain. Not only is this dish extremely tasty, it's also pretty easy to make too thanks to our step-by-step picture guide.
Top tip:
If you don't have paella rice you could use basmati or long grain rice instead - just double check the cooking time before you begin.
Get the recipe:
How to make paella