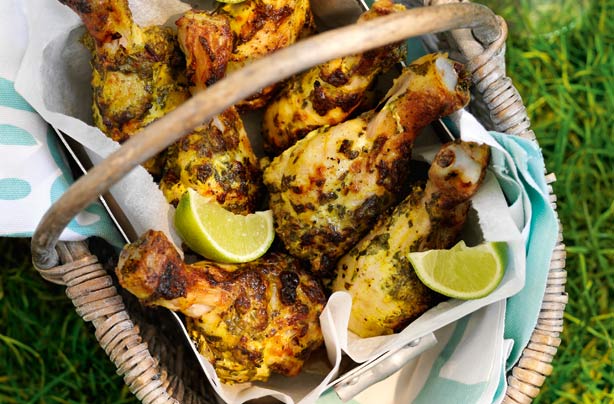 15. Green curry chicken drumsticks
Good for:
Serving at a BBQ or taking along with you for a picnic.
Flavours:
Fiery, crisp-coated chicken drumsticks with a hint of mint and coriander.
Time it takes to make:
35 mins
Why we love it:
Drumsticks are the ultimate picnic food and this recipe gives them a spicy, Thai twist. Skinless chicken and a fat-free yogurt dip means they're guilt-free too - bonus!
Top tip:
If you're not having a BBQ, these drumsticks can be cooked in the oven instead.
Get the recipe:
Green curry chicken drumsticks