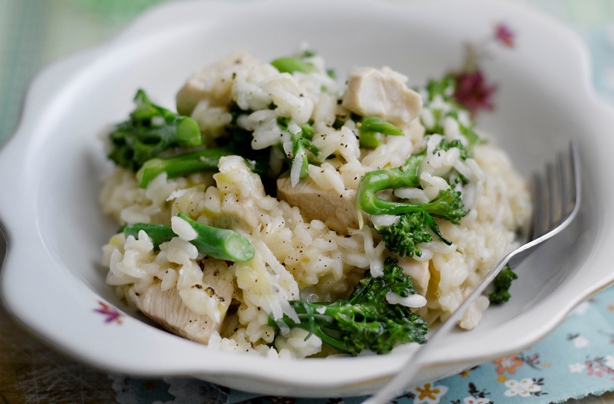 13. Chicken, broccoli and rosemary risotto
Good for:
A speedy mid-week supper.
Flavours:
A creamy, garlic-infused risotto with tender sprigs of broccoli.
Time it takes to make:
40 mins
Why we love it:
It doesn't take much to make this risotto which is why it's such a handy recipe to have close to hand. Simmer chicken, broccoli and rice in a simple stock and this tasty dish is ready to be served.
Top tip:
You could add other veggies to this risotto recipe like spinach and mushrooms to bulk it up.
Get the recipe:
Chicken, broccoli and rosemary risotto