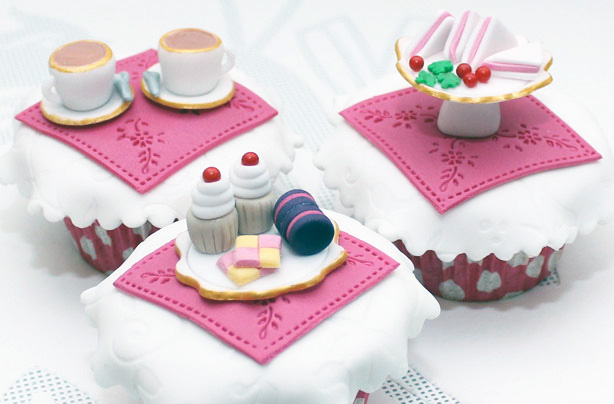 12. Tea party cupcakes
Good for:
Impressing your guests.
Flavours:
You can make the sponges any flavour you like - lemon or strawberry would work well with the design.
Time it takes to make:
2hrs 30mins
Why we love it:
How cute are these toppers? The fondant versions of our favourite afternoon tea treats are actually pretty easy to make - you just need to know how!
Top tip:
Make the toppers the day before your party so you don't have the panic in the morning.
Get the recipe:
Tea party cupcakes