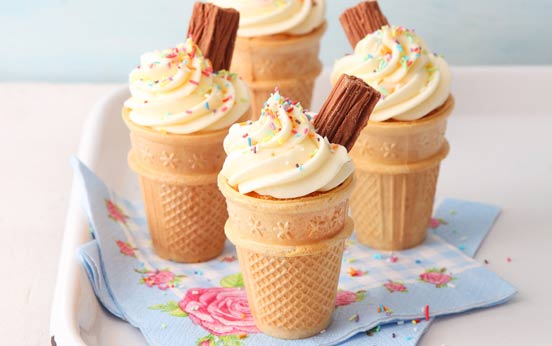 8. Ice cream cone cupcakes
Good for:
A party spread.
Flavours:
You can bake any flavoured cupcakes into the cones - the buttercream and chocolate flake topping would work well with chocolate or vanilla sponges.
Time it takes to make:
1hr 10mins
Why we love it:
These little cakes look so realistic people will actually believe they're ice creams! Baking the sponges into wafer cones is such a fun idea - it never fails to put a smile on our face!
Top tip:
You could top the cakes with real ice cream if you're planning on eating them right away.
Get the recipe:
Ice cream cone cupcakes