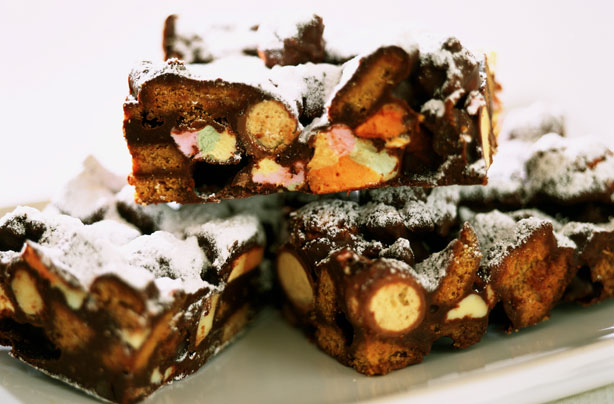 7. Rocky road
Good for:
Cooking with the kids.
Flavours:
Crunchy biscuits, soft marshmallows and Maltesers covered in dark chocolate.
Time it takes to make:
2hrs 45mins
Why we love it:
What's not to love about rocky road? Not only is it a naughty treat, you can also make it with the kids without having to worry about the oven. You melt the chocolate while they have fun crushing all the ingredients down. Once cooled they can get their little hands messy pouring it over.
Top tip:
White chocolate is tricky to melt but it would give your rocky road a posh twist.
Get the recipe:
Rocky road