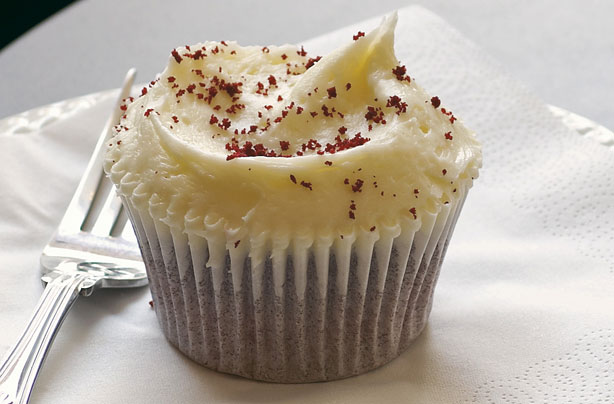 6. Red velvet cupcakes
Good for:
Taking the next baking challenge.
Flavours:
The sponges may be red but the flavour is pure chocolate. A cream cheese frosting is a light and cool topping.
Time it takes to make:
45mins
Why we love it:
Red velvet cakes just always look so impressive. If you've stuck to traditional sponges so far, you really must try it. If you're a red velvet fan, this recipe is a must - it produces perfect results every time.
Top tip:
Be careful with the red food colouring, add to much and you'll be able to taste it once baked.
Get the recipe:
Red velvet cupcakes