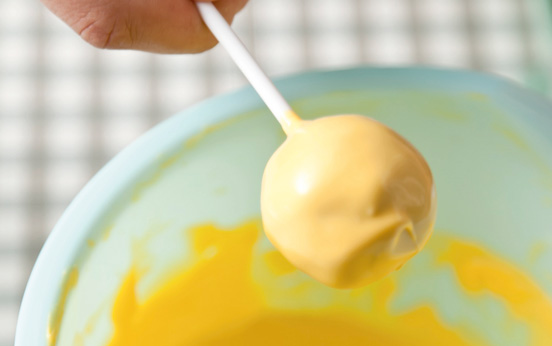 5. Cake pops
Good for:
A fun party treat.
Flavours:
The filling for the cake pops can be made with any flavour sponge and buttercream.
Time it takes to make:
45 mins
Why we love it:
Cake pops may not be as popular as cupcakes but they're still a fun bake to try if you're bored of full cakes. Decorating cake pops is also a good thing to try - they're practically little faces waiting for a little personality!
Top tip:
Candy melts are used to coat the cake pops but if you can't find any you can replace with chocolate.
Get the recipe:
Cake pops