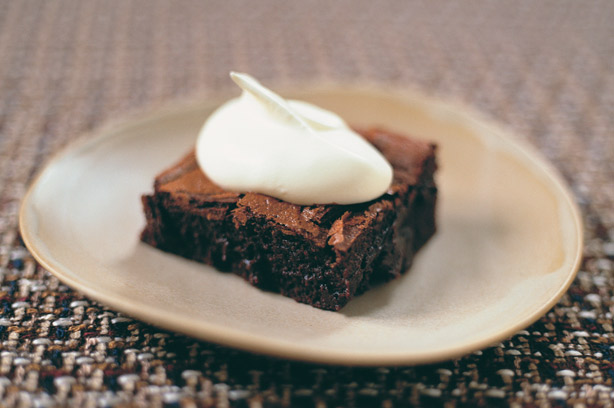 4. Chocolate brownies
Good for:
When you want a fuss-free treat.
Flavours:
Crispy on the outside, gooey on the inside - this brownie's flavour is pure chocolate.
Time it takes to make:
30mins
Why we love it:
Sometimes only chocolate will do and this brownie recipe will not let you down. So easy to make, it only needs 20 mins in the oven then it's ready to be enjoyed.
Top tip:
Warm brownies with cream or ice cream makes a lovely dessert.
Get the recipe:
Chocolate brownies