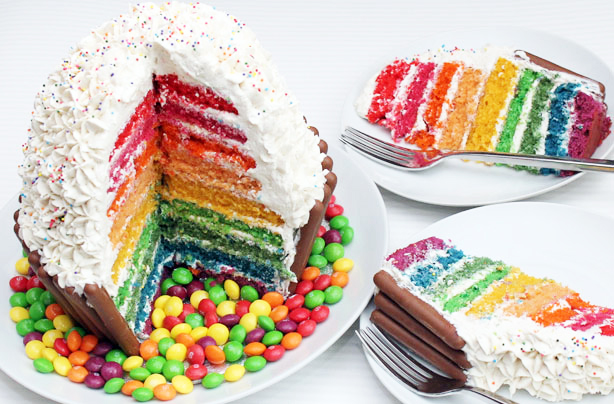 3. Giant rainbow cupcake
Good for:
Making people say 'Wow!'
Flavours:
You can make this cake with a standard vanilla sponge or flavour the layers to match their colour.
Time it takes to make:
1hr 35mins
Why we love it:
Where do we start! A giant cupcake is impressive enough on it's own but cutting into it to reveal these fabulous layers would be the ultimate birthday treat.
Top tip:
This recipe shows you how to hand carve the giant cupcake but you can use a giant cupcake mould if you would like.
Get the recipe:
Giant rainbow cupcake