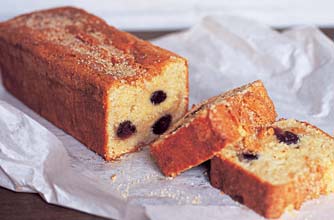 20. Cherry and marzipan cake
Good for:
Injecting new flavours into your baking.
Flavours:
The super-sweet cherry and marzipan combination will add a dense texture to your sponge.
Time it takes to make:
1hr 15mins
Why we love it:
Baking the same old cake can be a little boring. Using cherries in a cake recipe brings a lovely new dimension to your baking - and the sugary marzipan will be a hit with all ages!
Top tip:
Cherries are in season this month so they should be a little cheaper in the shops - why not replace the glacé cherries in this recipe with fresh ones?
Get the recipe:
Cherry and marzipan cake