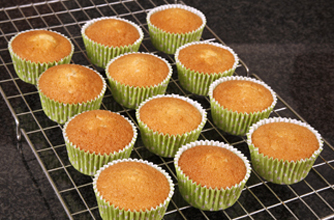 2. Basic cupcakes
Good for:
Learning how to bake.
Flavours:
These basic cupcakes are a traditional vanilla sponge.
Time it takes to make:
40mins
Why we love it:
It's always handy to have a few trusty basics under your sleeve. A good cupcake recipe is an essential tool for any baker. This recipe can be given added flavour, colour or decoration.
Top tip:
Don't fill the cases all the way to the top - you need to give them space to rise.
Get the recipe:
Basic cupcakes