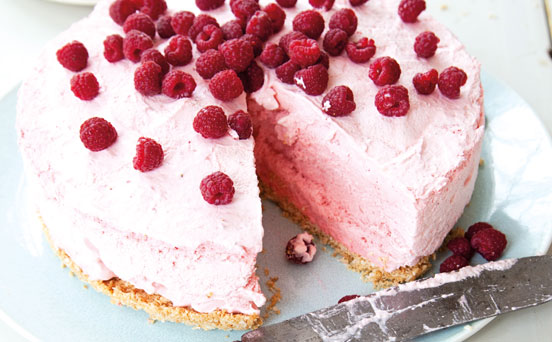 18. Strawberry cloud cake
Good for:
Giving your desserts a spring twist.
Flavours:
The light and fluffy filling is pure strawberry goodness.
Time it takes to make:
20 mins (plus freezing)
Why we love it:
Who doesn't love a no-bake cake? This strawberry cake has a light meringue-style texture - simply whip it all together and pop in the freezer!
Top tip:
This recipe only requires egg whites but don't throw away the yolks - freeze them in an ice tray to use another time.
Get the recipe:
Strawberry cloud cake