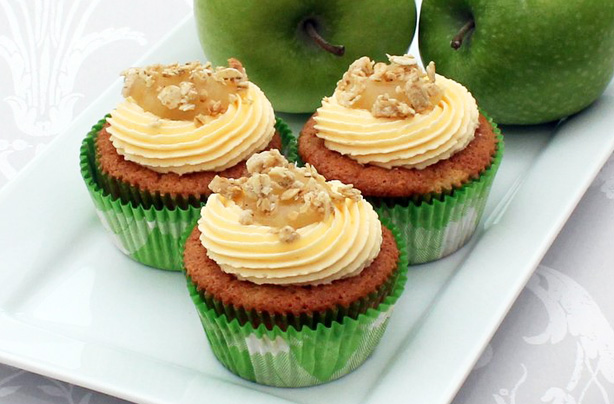 17. Apple crumble cupcakes
Good for:
Turning a pud into a cake!
Flavours:
A fruity apple-filled sponge with a custard buttercream and a crunchy crumble topping.
Time it takes to make:
1hr 5mins
Why we love it:
We love apple crumble. We love cupcakes. Why wouldn't we love the two combined? This recipe shows how creative you can be with cupcakes - you really can take inspiration from any of your favourite dishes.
Top tip:
You can replace the apple with pear, rhubarb or raspberry for a different flavour crumble.
Get the recipe:
Apple crumble cupcakes