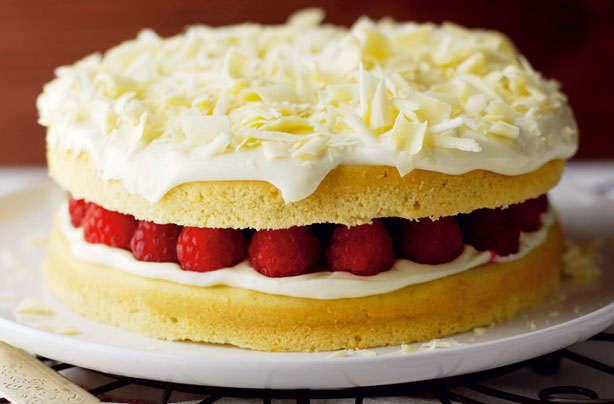 13. Weight Watchers white chocolate cake
Good for:
A little treat when you're trying to be good.
Flavours:
A simple sponge, sandwiched with fresh raspberries and topped with rich, white chocolate.
Time it takes to make:
45mins
Why we love it:
A diet cake? Surely that doesn't exist! We're not saying this cake is good for you but if you do want to indulge in a little treat, this cake is better for you than a standard recipe. Once you know the calorie-cutting swaps they've made, you can apply it to your favourite cake recipe.
Top tip:
Using margarine instead of butter is an easy way to cut down on the fat.
Get the recipe:
Weight Watchers white chocolate cake