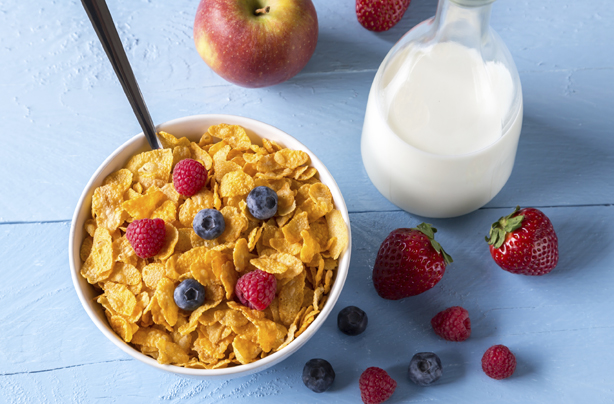 Foods that are making you hungry
If you thought munching on a whole bowl of pasta for lunch would keep you full until dinner time, think again! Some foods can actually make you hungry - yes, eating can make you hungry! We've rounded up some of the top foods that are probably making you hungry.
If you find yourself snacking throughout the day and just have idea why - you might actual not be eating the right things. Don't worry though, we're here to name and shame the suspects and tell you exactly what you can do to stop them from having this effect.
Take a look through our gallery of foods that are making you hungry - we bet you'll be surprised by a few...
First on the list is cereal. Although it's one of the easiest things to rustle up for breakfast, having this option at the start of your day may not be as filling as you might think.
Why it's making you hungry:
Some cereals are quite high in carbs and sugar, which will give you a quick burst of energy and leave you feeling low soon afterwards - which is when the hinger cravings will start.
Tip
: Swap your standard sugary cereal for wholegrain muesli instead or
make your own granola
- plenty of nuts, dried fruits and oats will keep you full until lunch time.