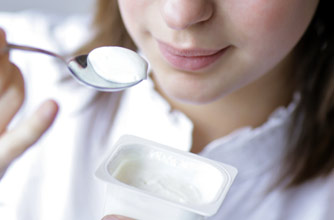 Yogurt
Yogurt is great source of calcium and is good for the bones but it can often leave you feeling pretty empty afterwards as it is digested rather quickly especially when you opt for flavoured pots as they are often packed full of additives and high-fructose corn syrup.

Why it's making you hungry: High-frutose corn syrup is used in most yogurts to sweeten them without using sugar. This syrup, which is used in other processed foods, can affect the way your brain registers hunger levels. It will often leave you feeling full and craving more food.

Tip: Greek yogurt or natural yogurts are much better than other types as they have less sugar and additives so check the packaging before you buy. Add nuts and seeds to your yogurt - these are a great form of protein and will help to keep you full until lunch time. Fresh berries and fruit work wonders too.