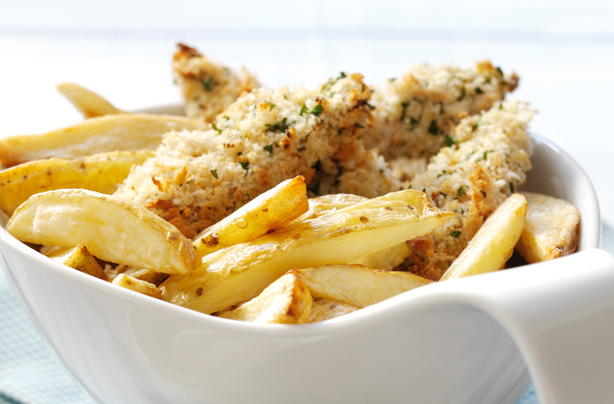 Chips
Chips, chips, chips - everyone loves chips! Serve with fish, chicken, steak, whatever you choose, chips are a great side dish that the whole family love tucking into. But these potato based goodies could actually be making you hungry.
Why it's making you hungry:
Potatoes are white carbs that are full of starch which can be quickly digested by the body meaning you'll be hungry soon after. If you add salt to your chips this can lead to you feeling dehydrated, which can often be mistaken for hunger - so think before you sprinkle.
Tip
: We'd recommend making
homemade chips
- you know exactly how you've prepared them and you don't have to add any salt to the mix either. Or swap your chips for sweet potato chips instead - they're much healthier and have less starch too.