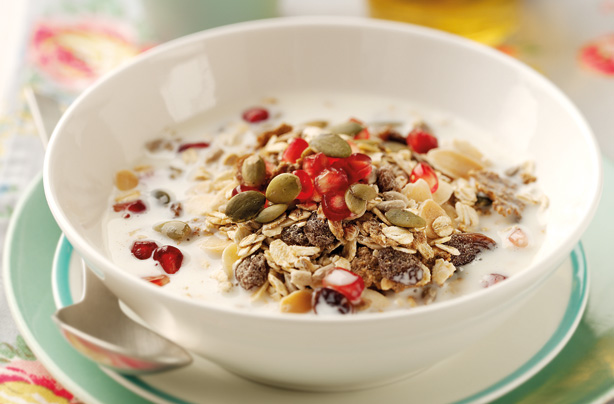 Don't forget breakfast
It's easy to think you don't need breakfast. Mornings can be busy in a family house and you may not always be that hungry first thing - but it's really important to eat a full breakfast. Starting your day with a filling meal will impact how you eat for the rest of the day. If you have breakfast you will be less likely to snack and less likely to choose a large lunch.

Top tip: What you eat for breakfast is obviously important. Oats and cereals are good for slow-release energy and protein-rich ingredients such as eggs will keep you full until lunch time.